Norwegian Fjords Cruise
From

$1899

$898 taxes
Behold the staggering beauty of Norway's fjords on an unforgettable cruise from Southampton. Feel like you're floating through a fairy tale as you make your way from charming Hellesylt (an old Viking port) through the Geiranger Fjord, with its pine forests, surrounding mountains, central waterfall and lush valley. Take the funicular to the top of Ft. Floein, one of Bergen's seven mountains, for magnificent views of the city, harbour and picturesque countryside. And when arriving in Southampton, leave time to explore the rich history and culture of London.
Travel Best Bets Package Includes
Round trip airfare to London
9 night cruise aboard Norwegian Jade
Round trip transfers from airport to pier and pier to airport
August 24 – September 3, 2018
Inside
Outside
Obst.view
Outside
Balcony
Taxes & Fees
Vancouver
$1899
$2399
$2899
$3399
$898
Victoria, Kelowna add from $300 more
Please call to inquire for flights from other departure cities.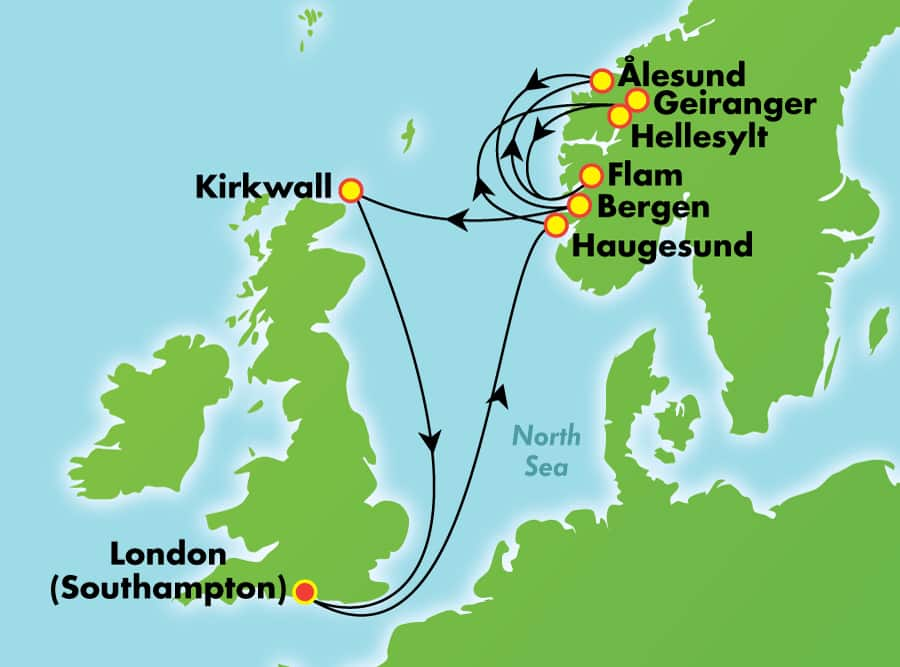 | Cruise Ports | Arrive | Depart |
| --- | --- | --- |
| Southampton (London), England (EMBARK) | — | 5:00 pm |
| At Sea | — | — |
| Haugesund, Norway | 8:00 am | 4:00 pm |
| Hellesylt, Norway | 8:00 am | 9:00 am |
| Geiranger, Norway | 11:00 am | 5:00 pm |
| Flam, Norway | 9:00 am | 7:00 pm |
| Alesund, Norway | 8:00 am | 5:00 pm |
| Bergen, Norway | 8:00 am | 5:00 pm |
| Kirkwall, Orkney Isles | 11:00 am | 6:00 pm |
| At Sea | — | — |
| Southampton (London), England (DISEMBARK) | 8:00 am | — |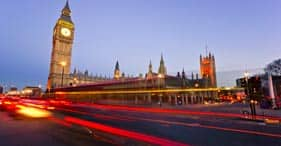 Southampton (London), England
Protected from the frequent storms of the English Channel by the Isle of Wight, Southampton has survived a turbulent history to serve as a principal port of the United Kingdom today. Pay homage to one of the most famous ships to sail these shores at the Mayflower Memorial. Visit the stoic walls of Bargate and the Tudor House Museum.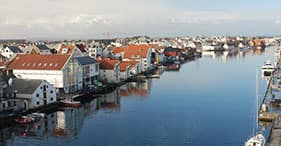 Haugesund, Norway
Although the region of Haugalandet has a rich Viking heritage, Haugesund is a vibrant young city touting culture and arts festivals. The Folgefonna Glacier to the north and the Preikestolen Mountains to the south – creates an enchanting backdrop for seemingly endless possibilities for outdoor exploration. Discover the Langfoss Waterfall – nominated by CNN as "One of the 10 Most Beautiful Waterfalls in the World" – that rushes down a steep mountainside and into the fjord below. Enjoy a scenic hike or bike ride on one of the many trails crisscrossing the landscape or visit the tranquil beaches of Karmøy for breathtaking views.
Hellesylt, Norway
Looking for natural wonders that are truly wondrous? Look no further than the Geiranger Fjord. Emerge from a fairy tale pine forest and gaze at the fjord and surrounding mountains. You'll find much more to amaze here, from a central waterfall to the winding roads and streams of the Moldskreddalen Valley.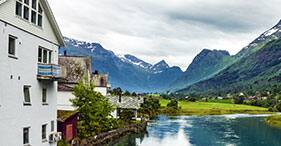 Geiranger, Norway
A quaint village nestled in a valley in western Norway, Geiranger grants a respite to remember. Visitors come from all over to explore the fjord and its gorgeous views of nearby waterfalls, mountainscapes and charming farms.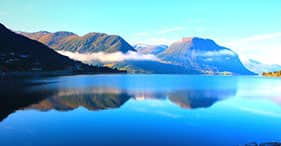 Flam, Norway
Situated deep within the valleys of Norway, Flam is a nature lovers' escape. The towering mountain cliffs and sweeping waterfalls are a pure splendour. The Flam Railway is a point of interest and so are the various fjord sightseeing tours.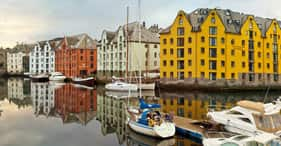 Alesund, Norway
One of Norway's most beautiful towns, renowned for its Jugend-style architecture and art nouveau style. Cruise visitors will immediately notice Alesund's unique layout, as it is built on islands extending to the sea, and offers scenic views of fjords and the Sunnmore Alps. Alesund is the fishing capital of Norway. Explore more of Alesund on a 
European
 cruise!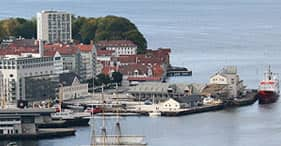 Bergen, Norway
View this lovely and charming Norwegian city from your cruise ship and you'll see how the city is nestled between seven mountains, seven fjords and the North Sea. The Norwegian King resided here, and many historical events took place in this busy port. These events come alive when you amble down the old streets of Bryggen, past picturesque, wooden buildings and the Romanesque-style St. Mary's church. Explore more of Bergen on a
European
 cruise!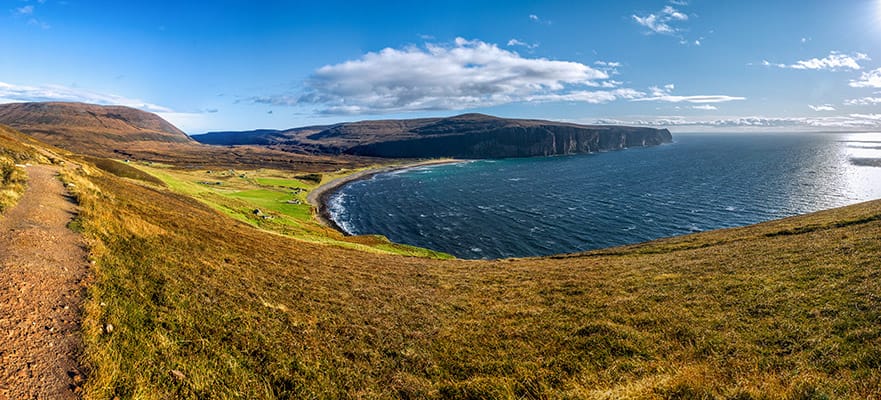 Kirkwall, Orkney Isles
This starkly beautiful island holds many ancient treasures like the mysterious Standing Stones of Stenness and the 5,000-year-old village of Skara Brae, which was discovered with the furniture and indoor drains preserved. Make sure to visit the striking trio of St. Magnus Cathedral, the nearby ruins of the Earl's Palace and Bishop's Palace. After touring, stop in a pub to chow down on salmon and lamb dishes with the locals. And ask them about the wide range of Kirkwall's specialty items, which includes cashmere, whiskey and crafts.
---
Terms & Conditions
All rates are per person, based on double occupancy in Canadian dollars (unless otherwise stated) New bookings only. Space and price may be limited and subject to availability at the time of booking.  Errors or omissions may occur on the above information with no guarantee of being honoured. Terms and conditions apply. Tax is not included in the above base fare. Above tax amount includes $30 per adult Booking Management Fee.  Not included in the above rates: Xpresspost fee, recommended medical, cancellation or baggage insurance. Child rate is applicable when travelling with 2 paying adults sharing 1 hotel room, using the existing bedding. Price Match Policy: Travel Best Bets makes every effort to remain competitive by offering our 'Match or Beat Any Price' offer however due to certain restrictions  there will be some product we cannot match or beat. Please note the star ratings found on www.travelbestbets.com are determined by Travel Best Bets based on a number of factors and may not match the star rating found in the Tour Operator's brochure. Please view our star ratings by clicking here. Due to an increasing volume of disputed bookings, we will only accept payment for air only travel to India, the Philippines and the continent of Africa through the following means: book and pay cash in person or by direct deposit into our business account – once the transaction is verified and a copy of the receipt emailed or faxed to our office, we will confirm the booking. Please contact us for details on how to book using this method.Please note there maybe a tax increase when FREE connectors are added with Air Canada Vacations. Please contact

[email protected]

for photo credit information. BPCPA #3287